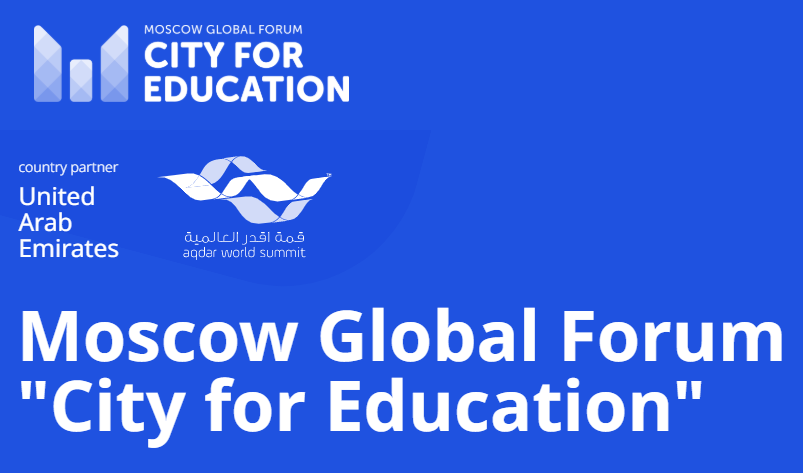 Carlos Delgado Kloos, director de la Cátedra UNESCO, participa en el evento «Moscow Global Forum 'City for Education'» celebrado los días 29 de agosto – 1 de septiembre de 2019 en Moscú, Rusia.
11:00-12:00, viernes 30 de agosto
Panel discussion «Big Data in Education: Myth or Reality?»
The discussion will be dedicated to constructing repositories of digital educational objects that represent one of the key factors of national and regional educational systems development. The effective usage of organizations' educational environments and students' personal learning spaces depends on the efficiency of user support systems and the methods of processing the data generated by the information systems. The session will feature the experience of analyzing repositories of digital educational objects, in particular, the largest repository in Europe – the MES (Moscow Electronic School) library.
Moderator:
Boris B. Yarmahov (Russia, Moscow)CEO, National Society for Technology in Education
Speakers:
Carlos Delgado Kloos (Spain, Madrid) (Professor, University Carlos III in Madrid)
Igor M. Remorenko (Russia, Moscow) (Rector, MCU)
Marianna V. Lebedeva (Russia, Moscow) (Director, TemoCenter)
Artyom V. Ermolaev (Russia, Moscow)

 

(Co-founder and leader, Smart Cities; professor of practice, Higher School of Economics)
Alexey L. Semenov (Russia, Moscow)

 

(Director, Institute of Educational Informatics, Federal Research Center "Informatics and Management", Russian Academy of Sciences)